Find Homes For Sale in St Cloud, MN and Central MN
Are you looking for homes for sale? You can find homes for sale at the price you are looking for with our complete MLS search. Whether you are looking for homes for sale in the city, or out of the city, I can help you find the homes for sale that you can call home.
SIGN UP TO RECEIVE LISTINGS EMAILED TO YOU
FIND HOMES FOR SALE IN ONE OF THESE CENTRAL MINNESOTA COMMUNITIES
STEVE BAKLAICH ST CLOUD AREA'S PREMIERE REAL ESTATE AGENT
Steve's simple business philosophy:
"Take excellent care of your clients"
Years of Real Estate Experience
With over 35 years of real estate experience Steve will help you find a place to call home. He has gained extensive knowledge of the St. Cloud, Sartell, Sauk Rapids, and surrounding areas of Central Minnesota. Loyal clients and fellow associates appreciate the attention to detail Steve provides and his willingness to educate clients through the process.
Whether you are looking to buy or sell a home, condo, or apartment Steve can help!
Steve went above and beyond to help us find our perfect home. He very friendly and outgoing. He truly cares about doing the best he can for whom ever he is working with. He literally held our hand through the entire process because this was our first home and we didn't know where to begin. Steve was available whenever we had questions once a purchase price had been accepted. We would highly recommend Steve Baklaich to Anyone who is looking to buy or sell a home.
CENTRAL MINNESOTA NEWS: BUY, SELL, LIVE!
Explore area information, things to do in St Cloud and the surrounding communities, real estate market trends, and more.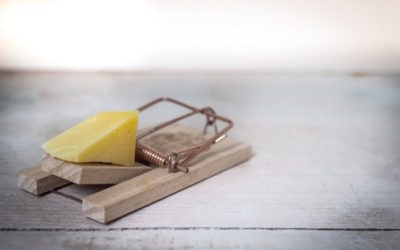 Scammers know how to bait a trap. The fraud from scammers hurts people everyday. The cheese in a trap, the bait, is deliberately set up to be incredibly enticing. The "cheese" in the rent to own scam trap is a promise of being able to buy a home using part of your...
read more
Imagine the endless possibilities...
Find your dream home