Traveling north on Highway 94 out of the twin cities you will see a well advertised exit right before you get to St Cloud. This is Exit 178, MN – 24, Clearwater / Annandale and you just found Clearwater Minnesota.
Living Life in Clearwater
This article will cover some of the wonderful reasons people love living in Clearwater Minnesota. It will share some of Clearwaters Many features and amenities. And in the process show you why Clearwater is such a great place to buy a home.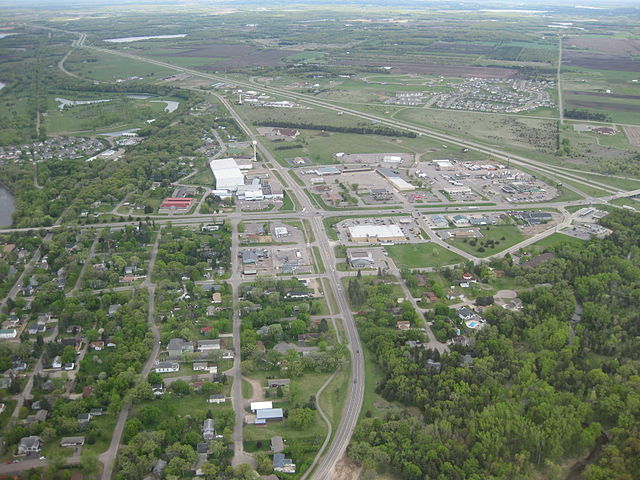 Clearwater offers people small town living with immediate access to highway 94 leading to the cities. Yet you have a nice public beach at Warner Lake County Park and the Mississippi river right there to enjoy. Housing prices are lower than in the twin cities with a short commute. It also gives you easy access to upstate Minnesota, again just jump onto 94 heading west and you will be in lake country in a jiff.
Clearwater is life made easy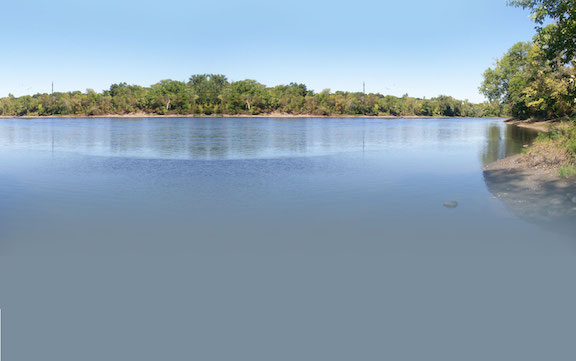 The Clearwater Travel Plaza is a great place to stop for truckers, travelers and locals alike. The travel plaza boasts some of the best baked goods in the area. If you enjoy good french toast I can not recommend highly enough their fritter bread french toast.
Clearwater has much to offer locals who live in town and nearby too. From the Meat raffles at the American Legion to Warner Park there is something fun for everyone. It is the perfect midway point for many heading north to the cabin too.
Life in Clearwater offers lots of fun too
If you are a canoe buff the Mississippi has amazing natural scenic shores to paddle along. Not sure if canoeing is for you? You can go into Clear Waters Outfitting and rent one for the day.
Clear Waters Outfitting also offer Kayaks and several different scenic river tours. Love to canoe on the river but don't like to mess with placing cars for getting back home. They even have you covered there too.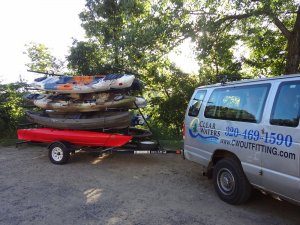 Clear Waters Outfitting is in the location of the old Creamery right along the Mississippi and next to the new bridge that is along Hwy 24 running between Clear Water and Clear Lake.
Clearwater MN Jobs and Industry
In addition to fun things to do, Clearwater has local industry and a full service grocery and nice parks and Eagle Trace Golf Club along the river.
Clearwater has you covered from great schools to fun outdoor activities and easy access to the cities and St. Cloud with a small town country feel. Plus don't forget the wonderful baked goods.
Living in Clearwater
And of course, no blog about Clearwater, MN would be complete without pointing out some of the great real Estate in the area, so if you are looking for Clearwater homes for sale you have come to the right place. This spring there is a fantastic variety of homes for sale in Clearwater MN.
No matter what you are looking for in your new home it can be found. There are beautiful homes with acreage, large bedroom counts, pole barns and don't forget river and lake frontage and access. It is a lot of fun looking at what the real estate market in Clearwater has to offer so lets begin: 
Clearwater Homes for sale with Acerage
Right now if you are looking for a home with acerage in clearwater you have an amazing selection of fantastic properties.
Want to build your own design? How about a 122 acre property in Clearwater? 60 tillable acres and 50 wooded acres, plus a pond make this a wonderful home site in Clearwater. The small home that is  currently on the property is a tear down making this an amazing opportunity to build your new home.
Finding your perfect place to live in Clearwater
These beautiful water front and acerage homes in Clearwater will begin to show as sold. Please know that it is very easy to send you new listings as they come on the market so you are ahead of the competition in this very popular area. You can have your price and specifications set to find your perfect new home and be notified the moment it comes on the market.
The phrase "Location! Location! Location!" gets used a lot by people referencing what is most important in real estate. Clearwater on the Mississippi with its industry, features, and amenities qualifies as the perfect location X 3.
If you are relocating to central Minnesota check out all the wonderful reasons to love St Cloud. It is a  beautiful area full of things to do and lots of great houses. I would welcome the opportunity to help you find your perfect place here. Browse my website for more information about buying or selling a home, or property in the Central Minnesota real estate market.
Imagine the endless possibilities...
Find your dream home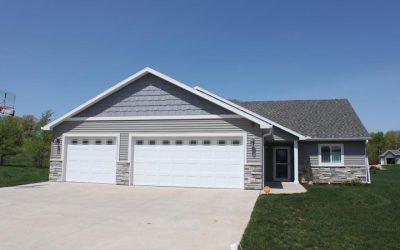 3859 21st Avenue S. Saint Cloud, MN 56301 is a fully accessible patio home in move-in condition and ready for you. This well-appointed patio home has multiple accessible features. Such as the ceiling lift, the roll-under kitchen and bathroom sinks, a roll-in shower,...
read more