SELL YOUR HOME
So, you're ready to sell your home! Congratulations, you've come to the right place. Find a relator that has a reputation for providing quality customer service and innovative marketing strategies. It's important that your agent has your best interests in mind when selling your home.
Your relator should take initiative to sell your home efficiently while keeping all of your criteria in mind. There is a direct relationship between efficiency of selling a home and your relators knowledge of the market. Ensure you have a trusted professional on your side to help you through the home selling process.
Components of Selling a Home:
Here to provide help in the following areas.
Market Analysis – How much is your home worth?
Finding a Mortgage Broker/Home Loan Lender
Marketing Plans
Guidance in preparing the home for sale
Reviewing purchase offers
How to counter a purchase offer
Accepting an offer to purchase a home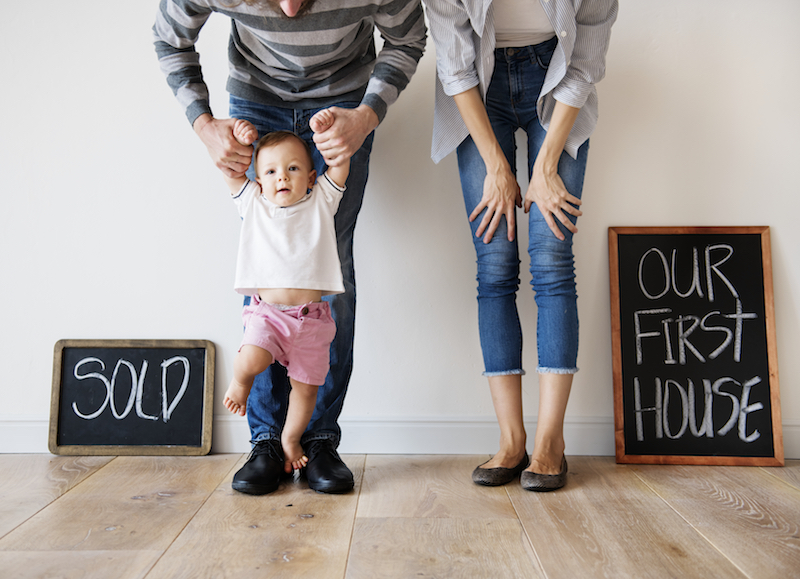 Have Confidence
Selling a home is multifaceted. When looking to sell your home it's beneficial to keep buyer confidence in mind. You need to be sure and give potential buyers every reason to make an offer on the home you are selling. Knowing how the market works and having experience in that geographic area can make a large difference.
Stay Up to Date
Finding a relator that stays up to date on the real estate market is extremely important. Realtors should always be up to date on any changes in the home market, and actively seeking improvements in selling your home. In order to make pricing decisions that will lead the the best possible advantage to you, it's important to stay current.
Trust in Your Relator
Ensure that you are covered in all areas of selling a home. With 26 years of experience and over 1,000 homes sold, you are guaranteed quality service and desirable outcomes. Together we will find the right buyer for your home.
SOLD
EXPERIENCE ON YOUR SIDE
Information on listing house with Steve.
10 Tips for Selling Your Home
When homebuyers are looking to purchase a new home, they see the obvious flaws as a huge overhead that they don't want to take on, despite the fact that many of the flaws are easily remedied. They would rather find a house that already has these issues fixed. So the question becomes, what can you do to make your home more appealing to buyers? Here is a list of the top 10 things you can change about your home to make it more appealing to buyers.
#1 KITCHEN
Kitchen remodels. Kitchens return nearly 100%, and many buyers make decisions based entirely on this area, especially since the kitchen has become more of a gathering place in people's homes. Outdated kitchens are a turnoff to 90% of buyers. Floors, countertops, appliances, and lighting need to be updated and/or repaired. Buyers base a lot of their decision on the kitchen. If your house is in good shape but the kitchen is not, it could be a deal breaker.
#2 BATHROOM
FIX THE BATHROOM! The national average of recouped cost is more than 100% for bathrooms. Think new floors and updated faucets or lighting fixtures. These can really pay off in the end.   And the #1 improvement that will help sell your home.
#5 SMELLS
Eliminate the smells! Smells are often a deal killer. Pets, smoke, musty basements, and other unpleasant smell-creating things in your home can cause issues with a potential buyer. One method is to hire a professional ozone odor removal company to treat the home for ale. Also, you can deep clean with bleach; re-caulk cracks, between sinks, tubs, toilets, counters, and scrub floors to get rid of mold and mildew smells. With a smoker, there's even more work to do. To rid walls of smoke and nicotine film, some experts suggest washing the walls with cleaners using an alkaline builder, such as ammonia, and a glycol solvent (found at paint stores). Brake recommends painting an undercoat of Kilz primer onto clean, dry walls to seal in nicotine smells. Finish the job with a fresh coat of paint and change the furnace filter to further freshen the air in the house. After that, stop the smoking! Even outside, gardens and yards lose appeal when there are cigarette butts everywhere.
#8 DEPERSONALIZE
Buyers want to see themselves living in the property, they don't want to see someone else's home. Pretend you are moving out right now; take all the things that make the property your "home", (Pictures, religious décor, memorabilia etc.) and put it in storage. This will help buyers be able to see themselves living there.
#3 WALLS
Redo your walls. Painting the walls would be the best option when it comes to selling your home. Not all buyers hate wallpaper…they hate YOUR wallpaper. This is because it is your personal choice, not theirs. Painting with a neutral color such as tan or off white can allow for them to use imagination.
#6 THE ENTRY
Repair, replace, or re-paint entries. Inspect the entry to your home with the eye of a critical stranger. A sagging screen will give buyers the impression of neglect. Grungy door handles or door bell button will be a easy way to give the appearance of quality maintenance. A fresh coat of paint on the front door can change an entire opinion about a home. Light switches should be clean and working well. Anythng a person will touch needs to be clean and working.
#9 TIDY UP!
A clean home is a happy home! Nothing will sell your house faster than making it look spotless. Sometimes, this isn't the easiest of options, so if you can't deep clean before every showing, at least be sure to remove clutter. When you think you've removed enough clutter, remove more. Do not put it back after a showing either. When it's gone, it's gone.
#4 FLOORS
Repair or replace damaged flooring. If you choose to have a professional lay vinyl flooring for you, it could cost $400 or more. However, it is relatively easy to lay vinyl flooring yourself. The new floor will pay for itself in the appeal it creates for the buyer. Carpeting is also a low cost way to boost the charm of your home. To get a decent quality carpet would cost roughly $2.50/square foot. Of course, this number can go up or down depending on what carpet you choose and where you buy it.
If replacement is not necessary, be sure to have carpets professionally cleaned. Having clean floors that are in good condition will give the potential buyer more reason to consider making an offer on your home.
#7 REPAIRS
Make minor repairs. Patch holes in the walls, fix leaky faucets, fix doors that don't close properly, and fix drawers that jam. If a buyer sees all the things that have been pushed aside, they start to wonder what they can't see that hasn't been maintained. A $50 repair to the seller is a $500 expense in the eyes of the buyer and could lower an offer to buy or worst case, you could lose an offer.
#10 LANDSCAPING
Whether you hire a landscaper, have family or friends help out, or do it yourself, the front yard is important when selling a home. Curb appeal is the first impression the buyers see when they arrive at your home. Keeping gutters and the front of home clean is important. Put away kid's toys, remove debris, dead vegetation, and animal waste. Mow the lawn. Mulch is a great low-cost, high-impact addition to your yard. Remember, the first impression is important when selling your home.
This home selling prep list isn't all-inclusive, but it will help you get off to a good start. If you want specific ideas and suggestions for getting your home ready to sell, feel free to contact me. I'd be happy to share my expertise with you and help you come up with a plan to maximize your home's value and help sell your home.
MORE HOME SELLER INFORMATION AND TIPS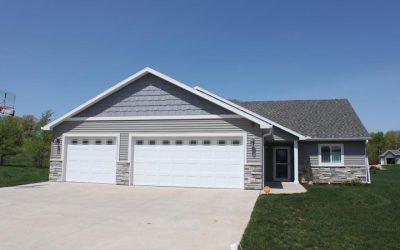 3859 21st Avenue S. Saint Cloud, MN 56301 is a fully accessible patio home in move-in condition and ready for you. This well-appointed patio home has multiple accessible features. Such as the ceiling lift, the roll-under kitchen and bathroom sinks, a roll-in shower,...
ST CLOUD AREA PROPERTIES FOR SALE