Selling a home in the winter offers you a few breaks from spring and summer home selling. Winter home selling, however, adds a few new items that are not necessary to do during the warmer months.
We will cover the top 5 tips for winter home selling and things you must do to make sure you get an offer on your home.
Details matter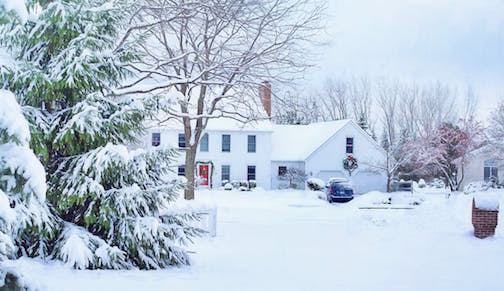 When you begin the process of selling your home there are several constants that we all expect. Selling a home means picking up after everything that you do. Small items like keeping the kids laundry in the hamper and the water off of the faucet make a difference. Everything that might have been left out until tomorrow should be put away now because there could be another showing.
Selling a home in the winter snow removal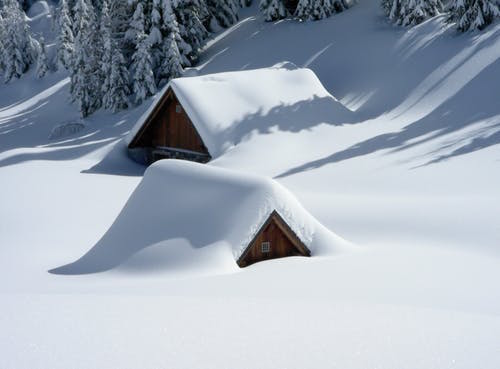 Be sure that all your walk ways and drives are free from snow in the winter. The last thing you want is to have a prospective buyer come to the house and them to find it nearly impossible to reach the door. Make sure the landing (if you have one) is free of snow and ice and the showing agent can open the lock box to give the buyers access.
Also watch the overhangs to make sure that on a sunny day you will not have water dripping onto walkway that can refreeze when dark falls and create ice. Remember it is now getting darker earlier and buyers who work during the week might have to do evening showings after dark. You do not want a puddle to turn into a slipping hazard while you were at work.
Clear away Icicles

Yes, they can be pretty. They can also be a hazard, especially when they get big and fall. Make sure you keep them clear and do not let them build up. Also watch out for ice damns on the edge of your roof. Keep a roof snow rake handy to keep the melting down to a minimum and the buildup eliminated.
The person looking to buy your home does not want water dripping on their head when they come to look at your home and for sure they do not need ice falling on them either. Gutters will eliminate these problems for the most part, but we felt it was important to point this out as the warming then refreezing we are seeing now can cause icicles to form.
Keep the home warm and inviting
Trust me, I understand keeping the house on the cooler side and putting on a sweater. However we want them to be comfortable in the home and to relax. You want the buyer to have warm feelings about the home and to make an offer. If you have the heat turned down to 60 during the day it is better for the bill but it is harder for a buyer to see a home as warm and welcoming when it is cold.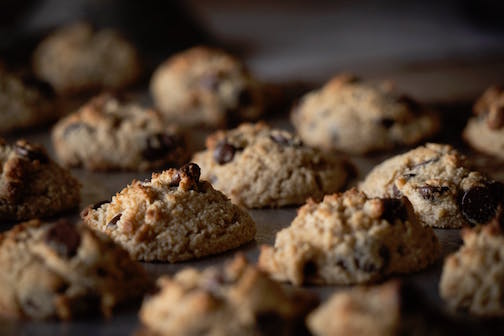 Smells will also aid in the feeling of warmth. The smell of fresh cookies or apple pie make a huge difference when selling. This is not something most people think about but during the winter months a home is sealed up and can get that closed in smell. This is true year round that smells will effect how your buyer views the home, both thinking and feeling people alike, it is mostly subconscious. Make sure the cat liter and diaper pail are cleaned out. Even if you do not have time to make cookies you can put a pot of water on the stove with a few cinnamon sticks and bring it to a boil. To most buyers this is a very welcoming smell and they will respond positively to it.
Leave the porch light on
As we discussed earlier is gets dark now sooner. Buyers and their showing agent will much prefer to walk up to a home with clear lit path. It is also easier for the agent working with the buyers to see to open up the door and the lock box.
It is hard to appreciate the beauty of a home walking up to the front door in the dark.
Selling your home in winter with fewer buyers
Put your best foot forward from the get go in the winter. In the spring market you can afford to test the market for a week or 2 but not in the winter. Those bits of clutter your agent creatively photographed around need to be cleared and all projects need to be completed.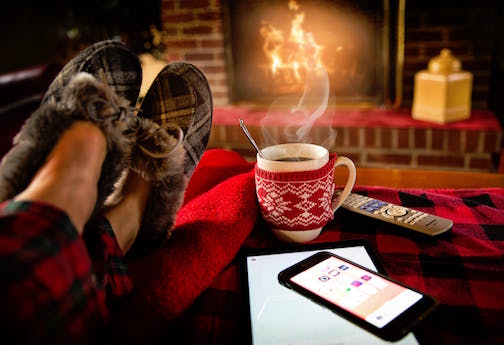 Naturally there are fewer buyers in the winter, most people would rather stay inside and keep warm. If we are going out it is necessity or for those of us who love the winter it is to enjoy the snow. This is both a good thing and a bad thing for winter home sellers.
It is good because any showing on your home in the winter is a serious buyer who has more than likely reviewed your home online in detail and still wants to come out to see it. They are a serious about buying.
The bad news, there are fewer buyers out there to fall in love with your current home to make you an offer. This is why it is so important that you make sure you are ready to list with your to do items complete from day one.
Also make sure your pictures will be entered in the MLS the same time as the listing information. Buyers want pictures, they might not take a second look if you miss the opportunity to make a first impression.
Bonus material for Winter home sellers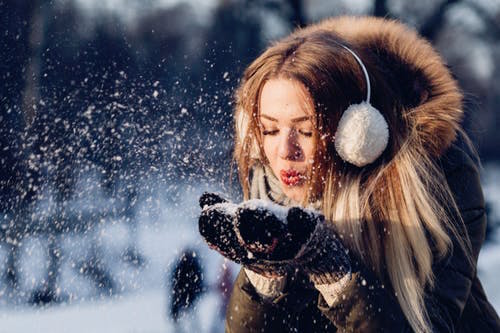 Please from the bottom of my heart I am asking you as an agent who works with both buyers and sellers, if you are selling your home in the winter put a rug down inside the door. When we take our shoes off in the entry they might be wet due to snow, in some cases with rural property there might even be dirt in the snow, we do not want to make or leave a mess in your home. A rug will absorb the wet coming from the shoes and keep the floor clean.
In cases with rural property please also keep some paper towels and a trash receptacle so that the mud can be cleaned up after we put our shoes back on and go through the door to lock up. Good  Real estate agents will make sure to leave the property in the same or better condition for the next showing for you.
On the other side as a homeowner who has sold their home in the winter, if you are touring a home make sure you remove your wet shoes at the door. It just might be your carpet soon so keep it clean and dry.
From Selling your home to Sold
Just because it is winter and the holidays are here does not mean you can not manage to sell your home during this time. We have found that what holds true of winter buyers who are serious is more so during the days right around Thanks giving and the week surrounding Christmas and New Years. Buyers who are out during these times are usually people with a deadline and need to find a home now.
It might be inconvenient but do your best to never turn down a showing. If you have a family meal planned for 4 and the 3:30 request will not work, ask the agent if they can shift the showing to 2 or to that evening after the meal. Who says the family can not go out caroling and let the buyers have a walk through with the fresh feast smells of home still lingering in the air.
If you are relocating to central Minnesota check out all the wonderful reasons to love St Cloud. It is a  beautiful area full of things to do and lots of great houses. I would welcome the opportunity to help you find your perfect place here. Browse my website for more information about buying or selling a home, or property in the Central Minnesota real estate market.
Imagine the endless possibilities...
Find your dream home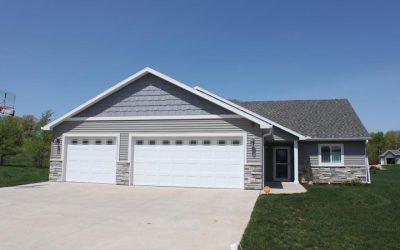 3859 21st Avenue S. Saint Cloud, MN 56301 is a fully accessible patio home in move-in condition and ready for you. This well-appointed patio home has multiple accessible features. Such as the ceiling lift, the roll-under kitchen and bathroom sinks, a roll-in shower,...
read more