Here are the top 5 reasons Veterans are Buying a Home in St Cloud
One of the top 5 reasons Veterans buying a home should consider St Cloud when buying a home is because the area honors it's veterans. Central Minnesota and specifically St Cloud are home to many veterans' groups and organizations that know their value and honor the sacrifice.
Freedom Flight, Falls of the Fallen, Stand Down in addition to a wonderful full service VA Campus make St Cloud the perfect place for Veterans to buy a home. Plus there is a happy cluster of towns in Central Minnesota, centered around St. Cloud, that are all Yellow Ribbon Communities. These Yellow ribbon communities are also blessed to have employers who are have been awarded Yellow Ribbon status.  In this article we will cover the top 5 reasons veterans are buying a home and why St Cloud is a draw for our military.
St Cloud, MN is a Yellow Ribbon Community

First, on our list of the 5 top reasons Veterans are buying a home in St Cloud, MN is because St Cloud is a Yellow Ribbon Community. Minnesota Beyond the Yellow Ribbon defines a Yellow Ribbon Community:
A Yellow Ribbon Community unites all areas within a community to create a comprehensive network that connects and coordinates agencies, organizations, resources and employers for the purpose of proactively supporting Service members and military families.
Not only is St Cloud a Yellow Ribbon Community but it is surrounded by more Yellow Ribbon Communities. Yes, we love our veterans here in Central Minnesota! We are proud of our collection of Yellow Ribbon Communities including: Cold Spring, Little Falls, Long Prairie, Richmond, Rockville, Royalton, Sartell, Sauk Center, Sauk Rapids, St. Augusta, St Cloud, and Upsala. Everyone of these central Minnesota communities are a great choice for Veterans buying a home.
Minnesota has Yellow Ribbon Companies too
As a bonus to the list of reasons veterans are buying a home in St Cloud is the number of Yellow Ribbon Companies we have too.  Our area Yellow Ribbon Companies help veterans:
Since 9/11, thousands of Minnesotans have served our country. By developing a Yellow Ribbon Network within a company, key areas unite to honor and embrace those affected by military deployments. The outward showing of support enables successful transition into the workplace for Service members and creates support systems for employees affected by military deployments. The company's efforts demonstrate a public business commitment to supporting military employees and local communities resulting in enhancing their public image and building a stronger, more compassionate workplace.
These Yellow Ribbon Companies help provide jobs and further stability for veteran homeowners in St Cloud.
Freedom Flight
Second on our list of 5 top reasons Veterans are buying homes in St Cloud is Freedom Flight. Freedom Flight is the "the POW / MIA Hot Air Balloon Team" and they are located right here in St. Cloud MN. As an educational non profit run by an all volunteer team they do everything from pilot the balloon to design new art for Prisoner of War / Missing in Action issues. It is an amazing group of local veterans and volunteers.
2019 is Freedom Flight's 30th anniversary. St Cloud is blessed to have such a wonderful organization in our midst doing such great work. Be sure to take a minute and check out the video to see the POW / MIA Balloon being filled up at Lake George along side the RE/MAX Balloon.
Be sure to go over to the Freedom Flight Facebook Page give it a like and check them out. Also have a look at the Freedom Flight calendar too. The Freedom Flight Hot air balloons travel all over and one might just be landing near you.
American Heritage's Waterfall Memorial
Third on our list is the massive waterfall sitting along side of Hwy 10 close to the over pass of Hwy 23 on the east side of Saint Cloud MN. People drive by the falls everyday and many do not even notice it as (thankfully) they are watching the traffic around them. Recently, with the construction on the Highway we have heard more people talking about the huge waterfall and wondering "What is it for?" as to many it appears to be out of place. However, as we will show you, it is not out of place.
The impressive 2 1/2 story waterfall is named Falls of Our Fallen. It is a memorial built to honor our veterans, law enforcement officers, and firefighters who gave their life for their community and their country. Built by American Heritage National Bank, to it is there to honor the heritage of the community and its people who gave us everything.
Falls of the Fallen Building a Lasting Tribute
The Falls of Our Fallen is built from 220 Tons of granite that are supported with reinforced concrete. The amazing structure honoring our fallen heroes circulates up to 1,000 gallons of water per minute. The water is stored in an underground tank and holding pond with a capacity of 15,000 gallons. The falls, designed by Rodger Johnston, the CEO of American Heritage National Bank is actually  2 waterfalls in one. One of the falls faces north and one the other faces south.
"Their Gift of Life is our Freedom."
Beautiful symbolism is built into the design. Bronze eagles are perched above the falls and at the center of the falls is a silver eagle with one of our fallen cradled in its wings. It is a stunning tribute to the men and women it is built to memorialize. These fallen are our heroes who have helped make the United States of America the greatest country in the world and we are grateful for their sacrifice. People tend to gravitate to where they are appreciated and honored. American Heritage has given back to the community to do just that for our veterans. Falls of the Fallen is one more reason veterans are buying a home here in St Cloud.
Veterans Administration Campus & VA Hospital/Care Center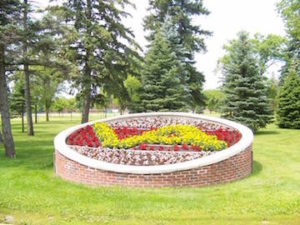 The St Cloud Veterans Administration Hospital is a beautiful facility and it is the number 4 reason on our list of the top 5 reasons veterans are buying a home here in St Cloud. Located on St. Cloud's west side, the campus is situated on the North side of Veterans Drive. The welcoming campus is adjacent to a municipal sports complex, golf course with the Sauk River winding along the back side of the property. Beautiful mature oak trees wave in the breeze and tower over the entry way drive.
The VA hospital offers services that range from the urgent care clinic to permanent housing. Other services include treatment for psychiatric patients, chemical dependency, elder care, nursing care and Alzheimer care.
The St. Cloud VA serves the needs of the veterans from all over Minnesota. We are very proud to have the VA Hospital here in St Cloud Minnesota. The St Cloud VA does a great job taking care of our family, friends and loved ones who serve our nation and who protect us. The Veterans Administration is a real blessing and still holds a special place in my heart. Please note this list of reasons Veterans should consider St Cloud when home buying is in no specific order, all of these reasons are integral to our community.
St Cloud Stand Down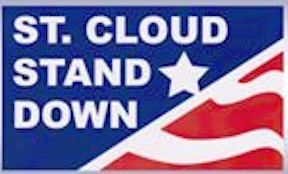 Stand Down provides one more reason veterans have St Cloud on their list when buying a home. As a matter of fact the Veterans Organization Stand Down just bought home in St Cloud. So you can see when we say veterans are buying a home St Cloud it is not even just individual home owners. St Cloud really is a great place for veterans to call home.
Stand Down is not run by the VA as many are, our local volunteer group is veterans helping veterans.
The Stand Down organization offers on the spot help to all veterans. The next Stand Down event will be on Friday, Oct. 18 from 9 a.m. to 2 p.m. at the Rivers Edge Convention Center St. Cloud. Employment, Legal assistance, wills, free haircuts, free meal and more are typically offered at these events. All Veterans are welcome regardless of their discharge status.
St Cloud Minnesota a perfect Home for Veterans
The area of central Minnesota built up around St. Cloud Honors our Veterans. It is the perfect place for Veterans to buy a home. If you are a Veteran looking for a home there are special financing options for you. Give me a call. I have been a Realtor for over 30 years and as such I am very familiar with the VA purchase process. I will help you find a solid loan officer who knows the ins and outs of the VA loan system. Afterward I can help you navigate the sale process too. As a result we will make sure you have used your benefits fully and properly.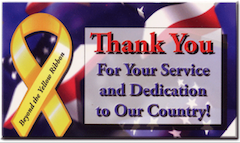 We have helped many veterans who are buying a home. We have helped Veterans buy a first time home and also get into their forever home. All we need to begin is your interest, and eventually your DD214. There is special financing and purchase programs for veterans. Habitat for Humanity is even doing a couple special builds specifically for Veterans. You must be a veteran to apply, so let me know if we can be of assistance.
And if you are a veteran, thank you for your service!
If you are relocating to central Minnesota check out all the wonderful reasons to love St Cloud. It is a  beautiful area full of things to do and lots of great houses. I would welcome the opportunity to help you find your perfect place here. Browse my website for more information about buying or selling a home, or property in the Central Minnesota real estate market.
Imagine the endless possibilities...
Find your dream home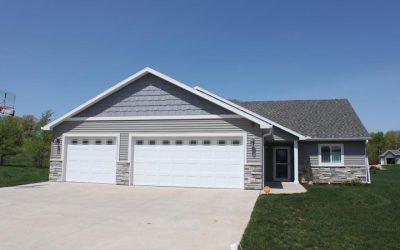 3859 21st Avenue S. Saint Cloud, MN 56301 is a fully accessible patio home in move-in condition and ready for you. This well-appointed patio home has multiple accessible features. Such as the ceiling lift, the roll-under kitchen and bathroom sinks, a roll-in shower,...
read more